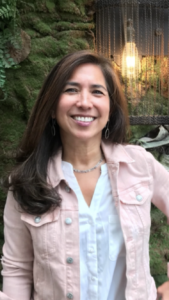 Lori Villarosa


Executive Director
Lori has been a trailblazer working consistently at the intersection of racial justice and philanthropy for nearly 30 years, engaging with thousands of funders at the community level, regionally, nationally and internationally to increase resources to combat systemic racism. As the founder and executive director of the Philanthropic Initiative for Racial Equity (PRE), she works with a diverse board of racial justice leaders and movement partners to significantly shift grantmaking practices through PRE's conference workshops, Racial Justice Funder Labs, direct consultations, coaching, research and through PRE publications, such as the seminal Grantmaking with a Racial Equity Lens guide, and more recent Grantmaking with a Racial Justice Lens: A Practical Guide.
 Prior to launching PRE, Lori worked at C.S. Mott Foundation for 12 years, where she was instrumental in developing and managing the foundation's portfolio to explicitly address institutional and societal racism, shepherding $24 million in racial equity and justice grants in the 1990s to early 2000s. She has served on several foundation boards over the years, most recently chairing the Edward W. Hazen Foundation board, in leadership roles in the past with philanthropic infrastructure organizations including ABFE, AAPIP (as a past Chair), and now on Steering Committee  & Executive Circle of CHANGE Philanthropy. She is also a member of United Philanthropy Forum's Racial Equity Committee and the Latin American Committee of WINGS (Worldwide Initiatives of Grantmaker Support).
 In addition to deep work within every region in the U.S. (with recent focus in the South), Lori has presented and worked with racial justice NGOs and grantmakers globally, including in Brazil, Canada, Colombia, France, Germany, Mexico, South Africa and the United Kingdom. She has been published in Nonprofit Quarterly, The Alliance Magazine, and is often quoted in other philanthropic media on issues of Black movement building, intersectional issues, racial justice philanthropy data and trends.